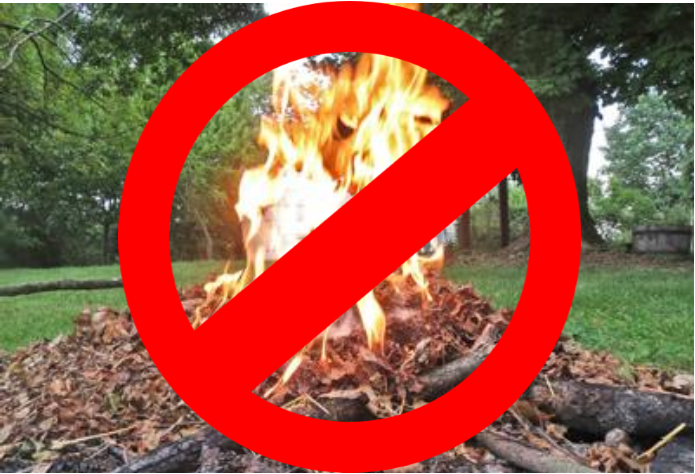 Open burning of solid waste*, yard waste** or construction/demolition waste is prohibited within the Fort Dodge city limits. Traditionally, this ban is lifted twice each year (Spring and Fall) at the discretion of the City Manager. Please check the City website or Facebook page for announcements related to the temporary burning period.
Recreational burning of cut firewood is permitted when contained in an outdoor fireplace or pit with a fuel area of three feet or less in diameter and two feet or less in height. The fireplace/pit must be designed, built and marketed specifically for outdoor burning.
**"Yard waste" means leaves and lawn clippings and tree and shrubbery branches of less than six inches in diameter and four feet in length, securely tied in bundles not larger than forty-eight inches long and eighteen inches in diameter, when not placed in storage container.