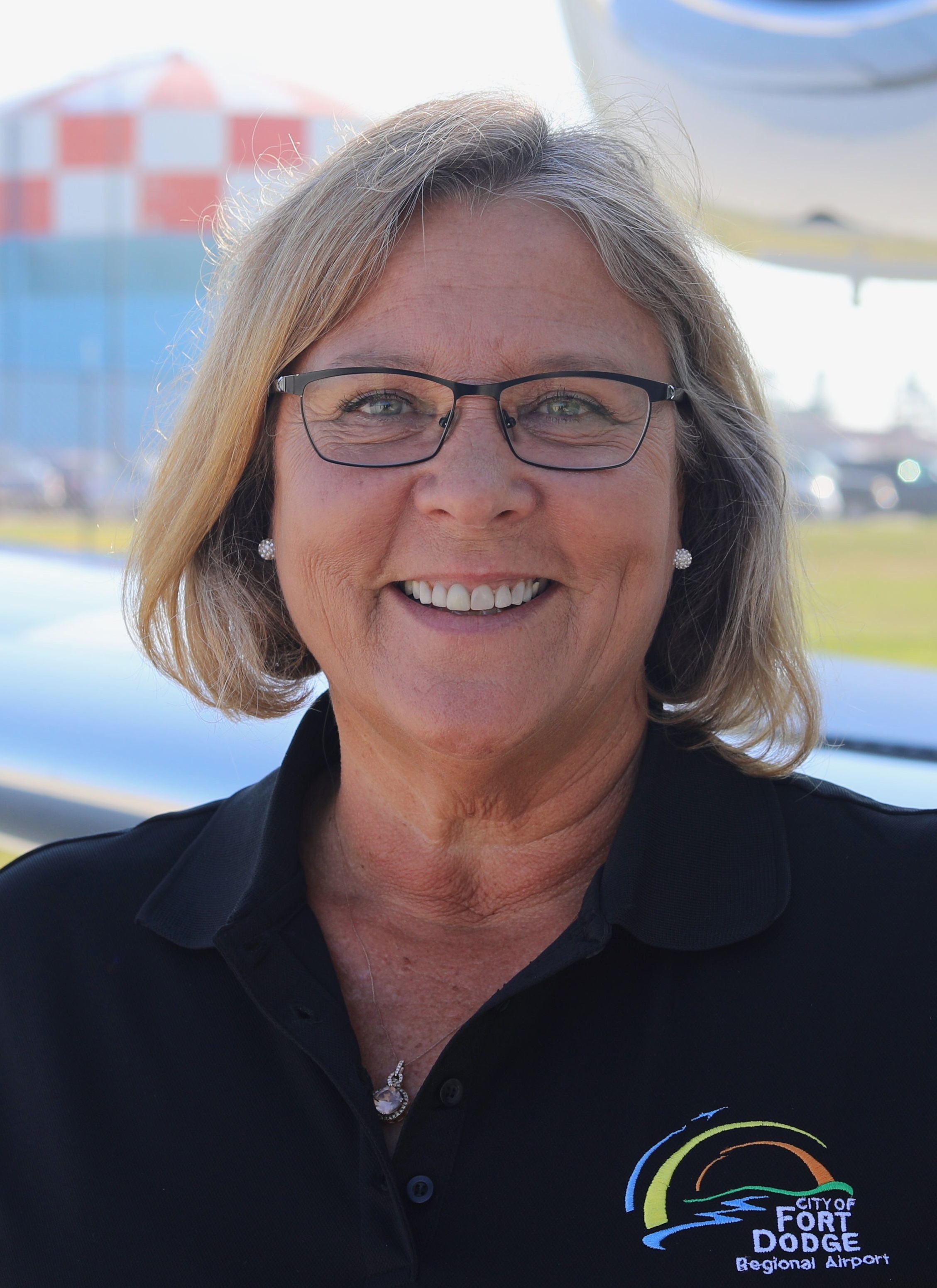 Rhonda Chambers, Director of Aviation
Rhonda's background in aviation began as a child on her farm, 16 miles from Fort Dodge, where her stepfather had a landing strip and various aircrafts.

After attending college at Buena Vista in Storm Lake, Iowa, she began her aviation career in 1980 at the Denver Stapleton Airport where she was employed for ten years and then at the Dallas Love Field Airport. Since 1997, Rhonda has served as Director of Aviation at Fort Dodge Regional Airport, Fort Dodge, IA.

Accomplishments include helping increase boardings that enabled the airport to achieve Primary Status, which allowed the airport to receive a minimum of $1,000,000 in AIP entitlement grants per year.

This status was previously lost in 1994 when service was reduced from two carriers down to one.

From 1998 to the end of year 2000, the boardings increased by 48% with just one air carrier.
Rhonda has been active in statewide aviation activities including serving on the Board of Directors of the Iowa Public Airport Association (IPAA), serving as host chair of "Fly Iowa", developing an air show manual for the Iowa Aviation Promotion Group which is used as a model for the statewide aviation event "Fly Iowa". In December 2003, she was invited by the Iowa Department of Transportation to serve as a member on the Iowa Aviation Advisory Council. Rhonda is politically active working with State and Federal legislatures on aviation issues.
Active in her community, Rhonda serves on the Board of Directors of the Catherine Vincent Deardorf Charitable Foundation, various committees in her church, and the Transportation and Image Committee of the Greater Fort Dodge Growth Alliance.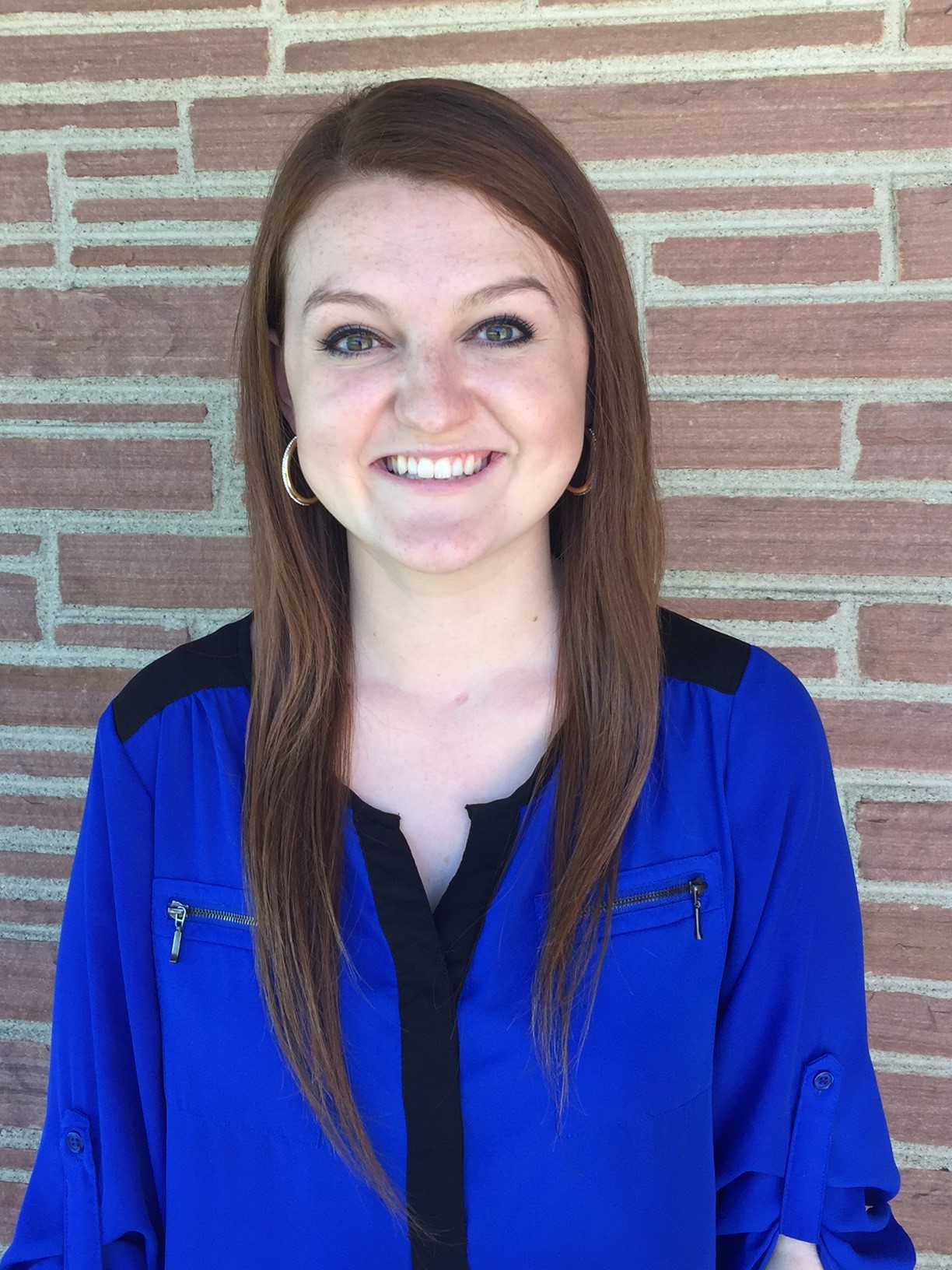 Sarah Rustvold, Administrative Assistant Sarah began working at the Fort Dodge Regional Airport in January 2017. She gained secretarial experience working over the years after graduating from Iowa Central Community College in 2012. Before coming to the Airport she lived in Iowa City and moved back to Fort Dodge at the end of 2016 and was employed at Iowa Central Community College.
Sarah spends her free time cooking, enjoying the outdoors and binge-watching good TV series with her husband Ryan and their dog Carly.
She is looking forward to getting involved in the community and learning about the aviation industry.