Emergency Medical Services (EMS)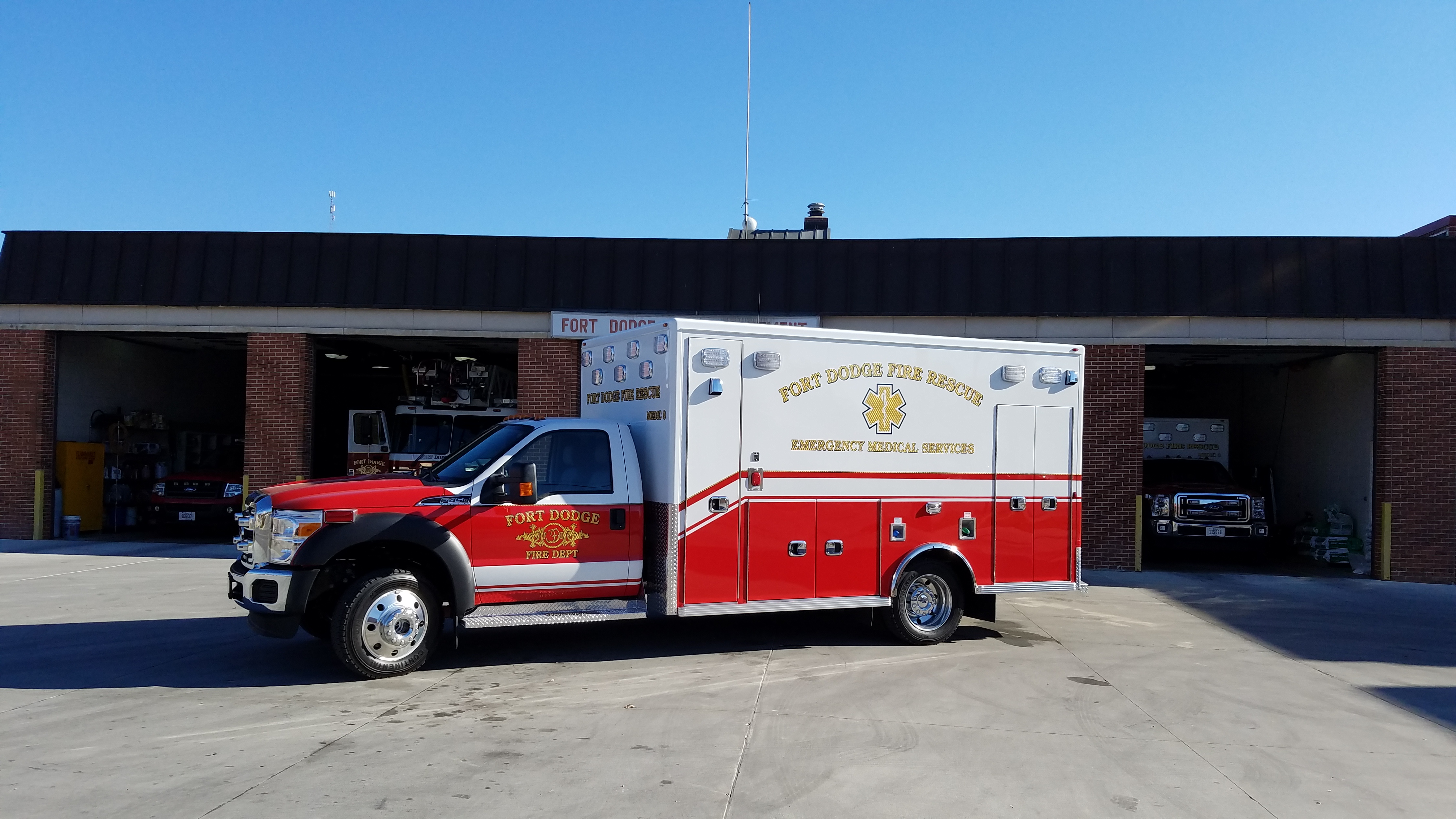 The Emergency Medical Services (EMS) Division coordinates emergency response services for the community.
Fort Dodge Fire Rescue provides Paramedic-level ambulance transport services. All Fort Dodge Firefighters are cross-trained as Emergency Medical Technicians (EMTs). In addition, we have nineteen highly-trained Paramedics on staff who respond to emergencies in either a paramedic-level ambulance or a paramedic engine company.